Pilestone® Color Blind Glasses TP-05 For Red/Green Colorblindness/anti-UV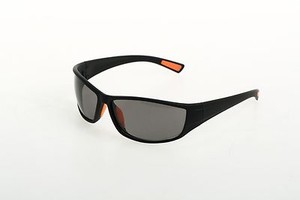 ---
TP-05 Pilestone® Color Blind Glasses for Red/Green Color Blindness
Description
- You will receive a TP-05 colorblind glasses with a complimentary case.- This product only has the strongest effect on red-green colorblindness. - Other types of colorblindness: please contact me first for expert advice. 
What to Expect from Our Products:
Driving safety: Among 2,089 cases, 65 drivers (3.1%) were identified with impaired color vision. Drivers who have disorders in eyesight are more involved in traffic accidents in comparison with normal drivers. 

By using our product, 90% of Red-green color blind customers can easily recognize the traffic lights without hesitation, which helps reduce the possibility of accidents caused by impaired color vision.
Measurements:
Bridge: 11 mm
Lens width: 68 mm
Frame width: 147 mm
Temple length: 123 mm
Lens height: 40 mm
Frame weight: 28 g